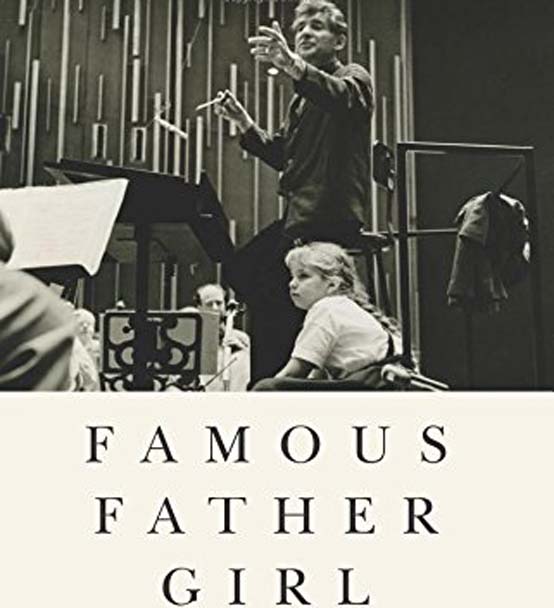 Book Cover

.......................................................................................................................................................................................
During 2018, the musical world has observed the centennial of the birth of Leonard Bernstein (August 25, 1918 to October 14, 1990), celebrated New York Philharmonic Music Director, then Conductor Laureate; composer of Broadway musicals "On the Town," "Wonderful Town," "Candide," "West Side Story," and "1600 Pennsylvania Avenue," operas "Trouble in Tahiti" and its sequel "A Quiet Place," symphonies "Jeremiah," "The Age of Anxiety," and "Kaddish," vocal works "Chichester Psalms," "Songfest," and "Arias and Barcarolles," ballets "Fancy Free" and "Dybbuk," and more; educator, in his televised Young People's Concerts—I remember in particular an analysis of "Carmen," featuring Metropolitan Opera Carmen and Salome Jane Rhodes as Carmen—and his Norton Lectures at Harvard, "connecting music with linguistics;" and conductor of Met new productions of "Falstaff," his debut on March 6, 1964, at which I was present, also that of designer-director Franco Zeffirelli, "Cavalleria Rusticana," in 1970, in which Zeffirelli cast me as jug seller to the village, and "Carmen," in 1972, in which I played a soldier, in one scene choreographed by Alvin Ailey.
Later openly bisexual/gay, Bernstein was married to actress Felicia Montealegre (February 6, 1922 to June 16, 1978), who played Birdie in "The Little Foxes," Joan of Arc in Honegger's "Jeanne d'Arc au bûcher," the narrator of the "Kaddish," and the silent part of Andromaque in the Met premiere of "Les Troyens"—in which I was a soldier and a ghost—but whose most well-known role was that of "Mrs. Maestro"—she was also announced as a celebrity guest at Eleanor Steber's recital at the Continental Baths, which I attended.
Leonard Bernstein (LB) and Felicia Montealegre (FM) were parents of three children, Jamie, Alexander, and Nina. I first met Jamie Bernstein (JB) in 2011, when, as co-producer of Darius de Haas' CD "Quiet Please," she invited me to the tenor's CD launch recital, and I see her regularly at New York Festival of Song (NYFOS) performances. As a contribution to her father's centennial year, his older daughter wrote a book, which was published by HarperCollins, entitled "Famous Father Girl: A Memoir of Growing Up Bernstein," which must have been cathartic to pen.
In her memoir, writer, broadcaster, concert narrator, and filmmaker JB shows LB, a towering figure in music worldwide, called "Genius" and "superstar" here, as a father who could fascinate, frustrate, and infuriate, a charismatic role model to emulate or escape from, glowing with a light in which to bask, and casting a huge shadow to rebel against. JB shares her efforts to forge an individual path as a singer-songwriter, perhaps in the Laura Nyro mode and, against all odds, follows in her Harvard-educated father's path by attending Radcliffe College, which merged with Harvard. She and LB found common ground in their mutual admiration of the Beatles and, through his connections, she got to meet them at the time of their "Ed Sullivan Show" appearance in 1965. The colorful Bernstein clan—including JB's Grandparents Jennie and Sam, Aunt Shirley, and Uncle Burton, and FM's sister Chileans Julia Vega and Rosalia Guerrero, who help hold the household together—played together, ate together, and cheered LB's triumphs, but also suffered through mixed reception to "Kaddish" and "Mass," the fiasco of "1600 Pennsylvania Avenue," the notoriety of journalists Charlotte Curtis and Tom Wolfe's damning coverage of activists FM and LB's holding a fundraiser to free the imprisoned [Black] Panther 21, and the scandal mongering of Joan Peyser in her unauthorized biography "Bernstein." They also joined the rest of the country in mourning the tragedy of the assassination of President John F. Kennedy, a personal friend, and lament the murder of "Marc Blitzstein … by sailors on the island of Martinique … a homosexual hate crime."
JB and family grapple, each in his or her own way, with LB's homosexuality, covert, an open secret and, later, more public coming out, which JB first hears of "talked about … quite casually" at Tanglewood, summer home of the Boston Symphony Orchestra, with which LB had been involved since 1940, and where Jamie and Alexander worked one year. She puzzles over it: "had I sensed, or observed, anything to indicate that my father was homosexual? He was extravagantly affectionate with everyone: young and old, male and female." JB and her siblings later learned that their parents "entered into marriage with a clear-eyed acknowledgment of Daddy's sexual complexities. 'You are a homosexual and may never change,' [FM] wrote to him the year of their wedding; 'I am willing to accept you as you are, without being a martyr and sacrificing myself on the L.B. altar.' Felicia had assured Lenny that she could handle it—and because they genuinely loved each other, both felt they could take on the challenge." Later there is a succession of his boyfriends, starting with "Tommy Cothran, a ruddy-cheeked, elfin young man who was brilliant, deeply musical, well-read, and amusingly zany," and LB's living arrangements with FM, in New York City and New England, are reconfigured.
Through the family's lives and through these pages parade the illustrious likes of, not only the Kennedys, but also colleagues Stephen Sondheim, a wiz at playing Anagrams; Adolph Green; Betty Comden, who impressed JB as the height of sophistication; and a fearsome Lillian Hellman; Dakota neighbor Lauren Bacall, imperious to others, but warm to the family; and William Styron. Besides being a celebrity story, this is also a Jewish story, with LB personally taking charge of Alexander's bar mitzvah lessons and "siblings [Shirley and Burton] teas[ing] him about his 'lappes'—Yiddish for paws. He spilled things; he forced objects and broke them; he never owned an audio system he didn't bust." It's been decades since I thought about that term, "lubbis," to my Rumanian Jewish family, or "lubbelech," the diminutive, which I heard as a child when I soiled or otherwise damaged something. It's also an earthy story, scented with cigarette smoke, pot and, at times, with flatulence.
We learn of JB's involvement in the anti-Vietnam War movement, her boyfriends, the night she lost her virginity, the objectionable Nick, and eventually her husband David, who becomes part of the quartet, with JB and siblings, pressed into service to sing at occasions, family and public. We feel the Bernsteins' profound pain, as JB recounts the illnesses and deaths from cancer, first of FM, then of LB, in most intense chapters, and their joy in bringing up the next generation.
The author joins NYFOS co-founder Michael Barrett in touring with "The Bernstein Beat," something of a successor to the Young People's Concerts, and finds herself invited, by conductor James Conlon, to take the speaking part in the "Kaddish" symphony in Cincinnati, thereby following in both her father and her mother's footsteps. She and friend Elizabeth Kling make a film "Crescendo: The Power of Music," about music education in the spirit of LB's, in Venezuela, through El Sistema, with the charismatic Gustavo Dudamel leading the Simón Bolivar Youth Orchestra; in West Philadelphia, with the Play On, Philly! program; and in Harlem, with the Harmony Program.
Jamie, Alexander, and Nina grow up and find themselves entrusted with preserving the Bernstein legacy and continuing the kinds of musical, educational, and charitable ventures that their father began. The rebellion is over.