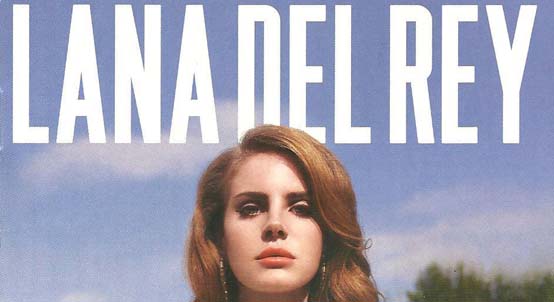 photo provided by Joseph R. Saporito

Lana Del Rey CD cover

.......................................................................................................................................................................................
Lana Del Rey's first album, "Born To Die," makes for an impressive debut CD, with strong vocals and meaningful lyrics. The album is available now from Interscope Records. She calls herself the "gangsta Nancy Sinatra" and defines her genre as "Hollywood pop/sadcore." This statement is very true. She has had both good and bad luck performing live. Let's hope the good luck continues.
Del Rey sings the great lyrics of title song, "Born to Die," in a sultry voice with a cutting edge. She starts the song with, "Feet don't fail me now/Take me to the finish line," because her vocals on the CD indeed won't fail her and will take her over "the finish line" to stardom and fame. She then takes us "Off to the Races," with catchy lyrics, and makes you want to dance your "off to the races" and onto the dance floor. "Blue Jeans," containing strong words about a relationship, boasts both vocals and lyrics that are superb. The sampling of background sounds adds to the greatness of this song. Another song, "Video Games," is a heartfelt ballad full of intensity. Del Rey declares "that Heaven is a place on Earth/with you" and life "only worth living if somebody/ is loving you." She catches the moment in time with genuine vocals. Maybe having been a philosophy major is paying off with these profound lyrics.
The next song, "Diet Mountain Dew," gets you moving with all the energy she puts into the song, probably from the caffeine in the drink, and this very catchy and upbeat tune will have you revved up to go and dance. In Del Rey's hip hop-influenced "National Anthem," her statement "Money is the anthem of success" may be coming true, as witness her flawless lyrics and vocals in this number. At the beginning of the song, you'll hear fireworks in the background, as if it is the Fourth of July, and this is her anthem for it. "Dark Paradise" is a dark ballad, showing Del Rey's very polished technique, and its lyrics concern a lover that has passed and she can't get him out of her mind, because she is obsessed with him as the love of her life.
In the song "Radio," Del Rey starts out singing in a high vocal range, which then gives way to a catchy lyrical tune that will most likely have you singing along. She sings with great enthusiasm because she is now not only on the radio, but also everywhere else. Her take on the modern age, "Carmen," has compelling vocals and dark satirical lyrics with great philosophical meaning, as she considers the devastation of alcoholism. In "Million Dollar Man" Del Rey's stellar vocals limn the close of a relationship and the love that hurts. She captures this in true style, from the heart and full of emotion.
"Summer Sadness," which could possibly be the song of the coming summer, depicting the end of a summer relationship, is sung with flare and finesse and its lyrics will have you jamming along with the song. The last song on the album, "This Is What Makes Us Girls," has dynamic vocals with meaningful lyrics maintaining that girls may put love first, but ultimately stick together. It has a cool, catchy tune as it describes the philosophy of young girls. Inevitable stardom is destined for Del Rey's future and may she find as much or even more success than Lady GaGa and Adele.