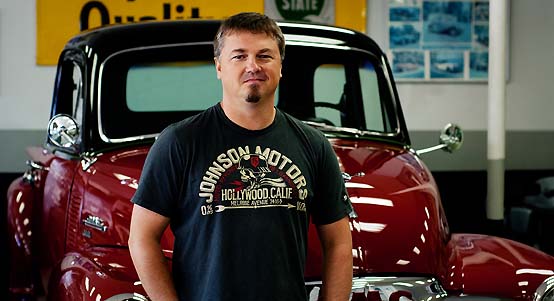 photo by Brian Nelson

Edwin McCain

.......................................................................................................................................................................................
I have to admit Edwin McCain was not on my iTunes list before …. but now that I have heard his music and seen him in concert, I am a believer!
Edwin McCain has been described as the best singer/songwriter of our generation. The Edwin McCain Band—with his longtime friends and bandmates Craig Shields on saxophone and keyboards, Larry Chaney one lead guitar, drummer Markeya "Tez" Sherard, and bassist Jason Pomar—plays a mixture of jazz, blues, southern rock and country. He tells sincere and personal tales of his life … story songs! And his life keeps changing … and isn't that the point of life? This is an album to listen to not once, but over and over to hear the subtleties—and to chart the changes of your life.
In "Sober," McCain starts off saying "Baby, I'm embarrassed and I'm still wearing all my clothes." When did you ever hear a guy say that? And he goes on to "Sorry, I'm just a little sober." Again, we always hear the opposite excuse for just about anything.
"Mercy Bound" is Edwin McCain's 10th studio album in seven years, after 20 years in the business, and reflects the changes in him. Although he recorded two of the biggest love songs in the history of pop music, McCain still tours like a troubadour, or a bar singer, balancing his massive pop success with the down-to-earth life of wife and kids and the year-round touring of a working musician. He tours 300 days a year, and can be heard in the "Mercy Bound" tour in the many venues listed below, including New York City.
On "Mercy Bound," McCain collaborates with old friend Maia Shap, a songwriter and performer, who has worked with everyone from Art Garfunkel to the Dixie Chicks. Just think how you have changed in that span of musical history! McCain says that "she [Maia] has an eerie habit of getting deep inside my head."
McCain was raised in North Carolina and honors that heritage in "Uncharted," where he compares it to simply an uncharted California. He travels the U.S., giving concerts most of year, but loves his home and family in Greenville, South Carolina. For those who know the area, this is not in the low country around Savannah … it is in the rolling mountains of the western part of the state, on the border of North Carolina, in the Smokey Mountains. He has three kids and a supportive wife that allow him to be "an agent of karma."
The live concert, on December 29, at the House of Blues (HOB) really seared Edwin McCain into the musical memory. The HOB is a big open room at Downtown Disney in Orlando, Florida. The rails between the three levels of floor serve as ledges for drinks. There are a few small tables around the room, but it is mostly a big "mosh pit," where you can get up close to the stage, or lean on one of the rails of the higher levels. The full bar is at the back of the room. The snacks offered are chicken fingers and big salty pretzels … perfect for a folksy night. And what a cool décor! Tramp art is all around the walls. Hand-painted symbols and just color are everywhere. Above the stage, a logo says "UNITY IN DIVERSITY. WHO DO YOU LOVE? ALL ARE ONE," which tells the philosophy and the vibe of the place: a little funky Old South bar, with up to the minute viewpoint, in a vacationland.
Erick Baker—find him at ErickBaker.com—opened the show. He performed alone, with just an acoustic guitar. His songs had very personal lyrics, and he talked of his wonderful supportive wife and two-year old at home. His style is so intensely personal that you feel you are the only one in the packed room and he is telling his story just to you. Go online and take a listen …
Next came Leigh Nash. She is the lead singer for the band Sixpence None the Richer, who had a hit with the single "Kiss Me," and a second single, "There She Goes," sealed her fame. On this night, however, accompanied by husband Stephen Wilson on guitar, she announced that she wasn't feeling well and, indeed, looked very uncomfortable. She sang her hits and then cut her performance short. The only performer who came to the stage sick that I ever enjoyed was Sarah Vaughan. The legend was visibly sweating and uncomfortable at the Blue Note in New York. When she finally came on, far later than scheduled, she mopped her brow, looked up and asked, "Why are all you people here?" and the audience answered with a nervous laugh. Then she explained how sick she had been and was. Then she sang and it was like a miracle … that voice only sounded better a little husky. And the audience knew our time with her might never come again … and it never did. Bless you, Sarah, for continuing on!
Finally, Edwin McCain took the stage with his band of two guitarists, drummer, and saxophonist. The volume pumped up, the lights went wild. He started with "Walk With You," followed by his popular "The Boy Who Cried Love." The fans—and he has many loyal fans—sang along, knowing every word. Some of the ladies even had a choreographed dance for every song and performed along with him, back on the third level, and even took bows and did high fives to their little audience at the end of each song. When we mentioned this participation to one of the band members, at the after-show, he said, "I had no idea!" Then came the title song, "Mercy Bound." McCain talked of his mother, who had been diagnosed with breast cancer, and Edwin had jumped in with support. He said, "I can talk about boobies onstage and my wife thinks it's great." Still a big boy! "I am going to shave my head today," he announced.
Then McCain sang "Boom" …..which he said was inspired by a chainsaw! Listen to the song. "Shooting Stars" was accompanied by a big old sax and sounded kind of Cajun.
"Darwin's Children" declared that these are the moments. "Sober" was accompanied by his personal thoughts and memories of South Carolina. The tunes slid into a cover of the slow and bluesy Teddy Pendergrass' "Another Love TKO" and, during the bass guitar solo, Edwin went over to a big piece of fabulous old furniture which housed an organ. He jammed along with the guitar and then slipped off the stage. No one noticed, as the guitar was so mesmerizing, until Edwin showed up in the middle of the crowd on the floor and he sang from just inches away. As they got ready for the next song, his friend Catfish crossed the stage—he seemed to manage the instruments—and Edwin asked, "How Southern am I to have a friend named Catfish?"
Edwin finished up the set with "Take Me, I'll Be," from the album "Misguided Roses," and "I've Seen a Love." The audience applause was thunderous, so the band came back for an encore of "One Thing Left (to do)."
This man is 110% into it! There is no thought there but performing! Get the albums, then hear McCain in concert and I think you will become a devotee, too!
Find Edwin McCain on iTunes. "Mercy Bound," on 429 Records, hit stores last summer. His upcoming concert venues and dates will be in Sellersville, Pennsylvania, at the Sellarsville Theater 1894, on January 5; Salisbury, Massachusetts, at the Blue Ocean Music Hall, on January 6; New York, New York, at the Highline Ballroom, on January 7; Wilmington, Delaware, at World Café Live, at the Queen, on January 8; El Paso, Texas, at the Speaking Rock Entertainment Center, on January 21; Phoenix, Arizona, at the Compound Grill, on January 22; Toccoa, Georgia, at the Tugaloo Center for Performing Arts, on January 26; and Duluth, Georgia, at the Red Clay Theatre, on January 28.